Women are unique and special in that we transform many times in our lives.
We are young women.
We are driven, career women.
We become pregnant and experience huge physical and emotional changes.
As new mothers we change again.
We raise a family which gives us new physical and emotional challenges.
The kids leave home and we enter menopause. WOW!
Each of these stages of our lives presents us with physical and emotional changes and challenges. I consider myself to be in the unusual position of being able to relate to women in these various phases and I want to educate women as to how massage can help improve your quality of life.
Why do I think I can relate to you?
Before I had kids I was a career woman, working up to 70 hours a week. It's exhausting and stressful. Massage can release the tension that builds up in your muscles from sitting at the computer for far too many hours each day and reduce your stress levels.
My transition to motherhood was swift and rocky. My kids were known as the menopause babies. I had a pre-term baby, had no experience of babies, could not relate to my baby and had only 11 weeks to get used to the fact that I was going to be a mother.
My kids are only 4 and 5 so this is still quite fresh and a bit raw. Given my experience I feel like I can really help new mums and their babies through teaching baby massage. It settles babies, improves mums' confidence and a huge range of researched benefits for mother and baby.
Now that I have a young family to raise I am learning how difficult it is to fit everything in to your day. It's a physically and emotionally demanding job. You are constantly doing things for someone else and neglecting YOU. Your muscles ache from carrying school bags, kids and shopping. You have to remember everything. Massage will ease the muscle pain and release 'feel good' hormones to reduce stress.
I had entered the early stages of menopause before my kids were born. 4 years later, it's really starting to ramp up. My joints ache. I take an ice pack to bed every night and I don't sleep well.
For many women, it can also be a time of rediscovering and reinventing yourself. After 20+ years of dedicated service to your family, they have gone. Maybe you were a head-turning young woman who now feels a bit invisible.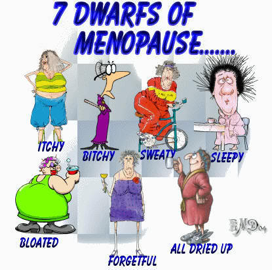 It's a time of emotional and physical change and turmoil. Again, regular massage has proven benefits in improving your quality of life through the release of hormones to help you feel more 'balanced'. Hormones also improve your mood. Massage will also help move fluid through your body and reduce puffiness and fluid build up in joints.
As we age, the fluid builds up in our joints aggravates arthritis and, as we become less active, we need to stimulate our muscles so we can continue to enjoy our passions in life.
My name is Jillian and I am a Remedial Massage Therapist at The Centre of Wellbeing. I specialise in Mother and Baby massage therapy for all of the stages of motherhood.
If you're interested in any of these aspects of how massage can help you, come and have a chat to me or, better still, make an appointment for a massage.
book now on line or call 03 9763 0033