How about a 2 visit detox program!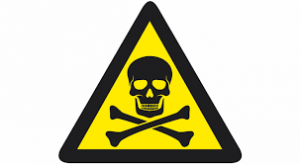 The number and concentration of toxins we are exposed to everyday has exploded exponentially over the last 2-4 generations, however, our bodies detoxification processes have hardly evolved at all and struggles to keep up with this increased demand on our system. This puts a massive burden on our liver (which needs to process these substances so they can be safely removed) as well as our kidneys, digestive system, lungs and skin (which are responsible for then removing these toxic substances from the body). This body burden of toxins leaves us feeling flat, fatigued and unwell and accelerates disease progression.
Recently, the discovery of a very common gene mutation (MTHFR) has thrown even more fuel on the fire of our toxic load. People with this gene mutation have reduced:
Function of their detoxification processes
Clearance of homocysteine (potentially increasing cardiovascular disease risks)
Production of neurotransmitters (important for mood and brain function)
Clearance of excess hormones which leads to:

fertility issues
thyroid dysfunction and weight gain
PMS symptoms
possible increased risk of many types of cancers.
Just some of the conditions this gene defect can contribute to include:
Diabetes
Neural tube defects
Autism
Parkinson's
Multiple sclerosis
Alzheimer's
Fibromyalgia and chronic fatigue
Chronic fatigue
Depression
Insomnia
Allergies
Thyroid dysfunction
The big clincher is that the degree to which this gene mutation is expressed is influenced by: our toxin load, inflammation in the body, stress and the lower nutrient intake. These variables then compound the problem even further.
The great news is that there are so many ways we can naturally reduce our toxin load, increase the ability of the body to detoxify, assist removal of these substances from the body and help turn down these genes.
The program consists of:
2 visits ($66 a visit, plus supplements if required)
Questionnaires to assess more precisely your toxic load, your sources of toxicity and your body's current capacity to detoxify (Sent prior to appt via email)
Iridology session
Case taking to ascertain your toxin load sources, health issues related to toxicity or potentially hindering your detoxification processes, and to determine the best treatment direction for you
Full support throughout the 4 weeks to keep you on track and address any issues
Testing can be arranged if desired, optional

MTHFR gene test-once only -cost $50, via Clinical Labs.
Homocysteine blood test
Vitamin B12
Rebecca Stevens is the Naturopath at The Centre of Wellbeing. If you would like a consultation with Rebecca please call 03 9763 0033 or book on line.