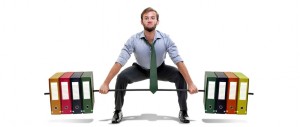 Improve a lot with just a little.
You are sitting at your desk and working away. It has been a long day you think to your self, you sigh out loud, nobody hears or comments, or do they even care.
Well you do.
Sedentary work patterns will kill productivity especially in the latter part of the day. Many of us will do a big stretch, yawn, make a big (quiet noise), scratch and then settle back down and carry on feeling like we have done something positive.  This small activity actually feels refreshing.
Why.
This small activity has just brought more oxygen into your lungs, inturn more oxygen to the brain all this equals clearer thinking, well for a little while until you wind down and do it again.
Sedentary work patterns also have other knock on effects to the body, you can feel lethargic, you may slump in the chair creating postural issues, which can lead to pain, headaches and feelings of ill ease. In the long term this may lead to you wanting to take more sickies and just not be on the top of your game.
What can you do about it?
Quite a bit and it is very simple. Just because you are at work does not mean that you cannot do a little something to improve your general wellbeing. It is said, "30 minutes incremental exercise 3 times a week can make a difference". This means, raise you heart rate a little for 30 minutes over a day. Not all at once. But over the course of your day.
This will improve the blood flow to all parts of your body. Your muscles, brain and organs will all thank you for it. You will feel better, more alert, be able to concentrate better, in short be more productive.
How do I do it?
The simplest thing to do is to get out of the chair and "stretch your legs". Don't wait for the doldrums to set in before you get some movement  into you.
Whilst you are waiting at the photocopier or printer do some Standing Calf Raises to get the blood flowing in your lower legs.
Hold on the desk and do some squats, they do not have to be gym style, just bend at the knees and lower yourself down to the 45 to start with.
Reach for the ceiling to expand your chest and force your breath out as you bring your arms down.
Use you imagination. (Stapler for bicep curls and so on).
Things that you do naturally can also be great exercise, and if you enjoy what you are doing then it can become a great habit.
You will feel better.
Rob Melville is a Remedial and Sports Massage Therapist. He has been treating and improving the lives of clients since 2000. Rob is the owner and operator of The Centre of Wellbeing in Knoxfield. Rob can be contacted on info@centreofwellbeing.com.au or www.centreofwellbeing.com.au