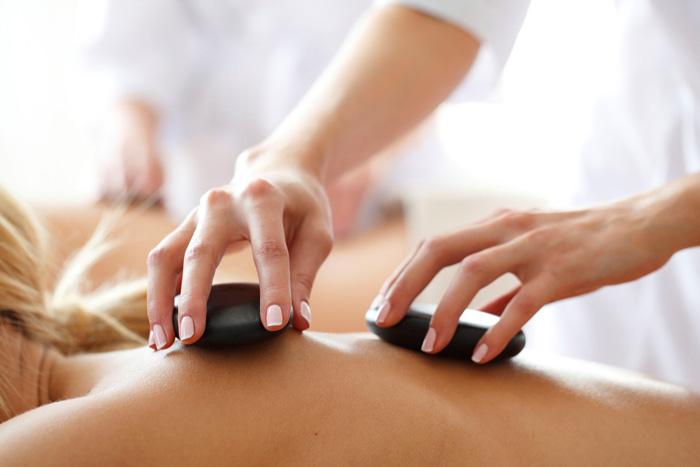 What is Hot Stone (Rock) Massage?
Hot Stone Massage is the ultimate in relaxation and indulgence. Warm stones made of volcanic rock heat and soothe the bodies aches and pains away. Combined with various massage techniques as effleurage, light friction, deep tissue, trigger point and lymphatic friction to stimulate circulation, and relaxation.
How does Hot Stone Massage work?
This beautiful treatment is able to address the many levels of healing necessary to restore balance in the body, mind and soul. By combining the long rhythmic strokes of a Hawaiian style massage with the gliding of hot stones along the body, this combination of stone bodywork and Hawaiian lomi lomi has made hot stone therapy one of the most requested massage treatments in spas and practices around the world.
Hot Stones used in conjunction with Deep Tissue massage can provide the ultimate relief to that muscle pain that does not respond well to treatment
Stress and tension is stored in the muscles which over time can cause neck, back and shoulder pain as well an increase in the occurrence of headaches. During a Hot Stone Massage you will reach the deepest level of relaxation and wellbeing.